Over time we have worked together with many organisations and individuals, discover a few testimonials of clients we have worked with:
I had the privilege of being Natalie's coaching client as part of the Global Leadership talent initiative in one of the previous organizations I worked for.
Natalie was extremely sharp at helping me to identify the right things, which I needed to focus on. As part of these very insightful coaching sessions, supported by her strong listening skills, she helped me to explore and find alternative behaviour routes in my day to day work. Trying these out & putting them back into practice at work, provided me with great results, which were not only beneficial to furthering specific leadership areas but also to personal resilience management.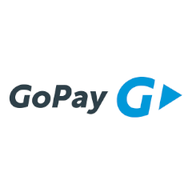 The coaching sessions with Natalie have been extremely helpful in highlighting areas for improvement in the areas of relationship and leadership behavior management in complex situations at work.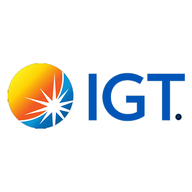 "Natalie has the ability to grasp personal development & functional challenges linked to the leader's roles quickly and getting to the root of the matter with an open, empathic and honest direct style. Even though at times it can feel uncomfortable to be 'facing' the 'core of the matter', it always feels safe and trusted with her.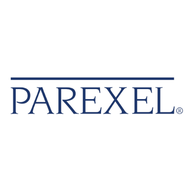 Natalie is a professional, credible, and customer-centric. She challenges the status quo and has contributed to the success of executive coaching in our organization as a result.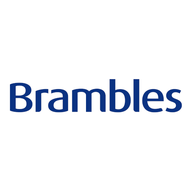 Natalie is a great coach, she supported me in clearly identifying my values and priorities. She managed to help me find the right direction and the actions I needed to take to succeed. If you want to move on to the next level in your life, career or business, Natalie will surely help you move forward. I really enjoyed our sessions as I always came away with a feeling of progress.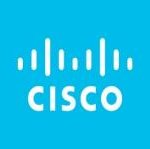 My executive coach, Natalie Schürmann from the first session was right on the mark -easy to talk to and asked great questions to get to the area we wanted to - pushed, but not too much -directed as required to the area of focus.
As a result of the executive coaching engagement, my leadership is felt stronger all around and can be linked to greater performance and business outcomes.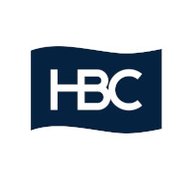 Thank you to Natalie Schürmann from Badiliko for the 3 inspiring virtual workshops on Mental Wellbeing at Work, delivered with great enthusiasm and positivity. The structure of the workshops provided a good balance of theory and practical activities, building on the learning from the previous sessions.
The workshops and tools provided by Natalie will be invaluable in improving my practice and enhancing my coaching for wellbeing skills.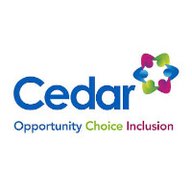 Cedar Foundation, Ireland
Badiliko's series of virtual seminars on work well-being was a great opportunity to learn ways to coach others into a more resilient lifestyle, but also help ourselves find our personal balance.
Focused on challenging beliefs and habits that hold us back, on cultivating effective communication skills, and on developing a growth mindset, the seminars offered useful tools for promoting mental health and stress resilience, in a time that it is much needed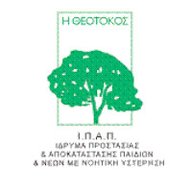 Theotokos Foundation, Greece
InvestIN is proud to run career experience programmes for students aged 15 – 18 which are currently taking place live online.
Natalie has worked with us on The Young Psychologist Internships several times now as a speaker and has received brilliant feedback from the students and has been a pleasure to work with. She has delivered several virtual sessions on coaching, interview skills, assessment centres and applying for top jobs in psychology.
She brings the perfect energy, engagement and expertise that we look for in our speakers.
Examples of feedback we receive from our participants: 'Natalie Schurmann was a great speaker, kept me captivated the entire time'.
We have hundreds of students from all around the world and from all different backgrounds that take part in our programmes and Natalie continues to inspire and guide our students through an incredibly important time in their lives. She delivers impactful content which empowers our students and gives them the confidence to start pursuing their future careers now.
Programme Manager InvestIn
A client story
Alicia Gomez Senior Public Affairs & Community Officer, at European Platform of Rehabilitation-EPR
At EPR we hired Badiliko and the founder, Natalie, to help us design & facilitate a virtual online interactive workshop learning series focused on mental well-being and stress management at work. We thought
it was a key topic to cover after some months in lockdown and the extra work issues our members were facing as service providers for persons with disabilities.
Natalie helped us at EPR brainstorm the most suitable design and learning solution to customize a learning & training concept that would fit our members and our organization and that would help us deliver a
learning experience and activity that will be meaningful, useful to our participants and complimentary to all of our other online meetings and workshops in these currently challenging  Covid 19  work
circumstances.
Through the interactive learning activities, we gained important related insights, this was a 'must-do workshop' for anybody wanting to have a healthy and constructive approach to work and life. Natalie showed
us, with a hands-on interactive approach and a great deal of professionalism and knowledge about this crucial topic of mental well-being, how key it is today to work on our daily self-awareness and strengthening our resilience. Now more than ever we need to work on making our resilience sustainable
EPR Member Organisation Participant to 'coping workshop'
"The interactive online workshop was a great introduction to raising awareness about self and the use of techniques on how to shift our focus from stress to taking action."
EPR Member Organisation Participant to 'stress management workshop'
"It has been a very helpful seminar in psychological support educating and providing coping mechanisms for dealing with work stress. I really enjoyed the experiential focus of the seminar (learning activities)"
EPR Member Organisation Participant to 'coping & resilience in times of change'
"A small breath of fresh air in the middle of the week. This learning series was a warm way to reconnect with what is important to me and be focusing on maintaining it in my life".